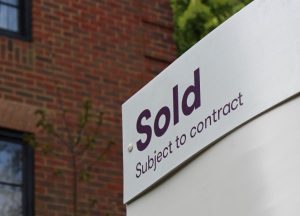 News this week that bank error led a young couple to miss out on their dream house and forfeit a $75,000 deposit is a timely lesson for all home purchasers.
The couple made an offer on a home, which was accepted by the seller. A settlement date was fixed but the bank missed the deadline by one day. This meant the deal lapsed and the sellers were within their rights to keep the deposit and accept another, higher offer.
Currently in Queensland, property sales must settle on the date nominated, although extensions can be asked for and are usually granted. This varies from state to state. In New South Wales for instance, there is usually a two-week grace period to settle matters after the deadline.
In this case, the bank admitted its error and paid the couple $100,000 to cover the deposit, solicitors fees and compensation.
Missing property settlement deadlines happens far more frequently than reported and it is usually the fault of the buyer.
In our experience, this is common in Off The Plan purchases and when the residential property market is booming, as it is at the moment.
A seller is entitled to terminate a sale if they are 'ready, willing and able' to settle and a buyer cannot complete on the due date. Under the law, sellers are entitled to relist their home or accept another offer and keep the deposit.
Moreover, they also reserve their right to sue for damages if the sale is terminated after the settlement date.
To make sure you're not caught out by looming deadlines, we recommend that buyers do the following:
allow sufficient time for settlement;
sign and return loan documents immediately once received (recommended to be received by your bank a minimum of 5 business days prior to the settlement date);
provide your bank with all outstanding requirements / settlement conditions as soon as requested;
keep in touch with your broker / banker to ensure the bank has certified for settlement;
ensure you are 'ready, willing and able' to settle on the contracted due date.
If you're looking for property law advice, call our MBA Lawyers Property team to discuss your situation further on (07) 5539 9688 or email info@mba-lawyers.com.au