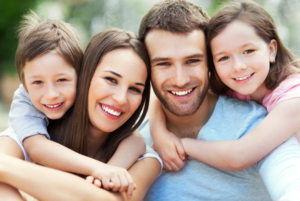 Question: Can I claim compensation when my husband died in an accident leaving me to raise our two children on my own? I was not directly involved in the accident. It was another person's fault. They sped through a red traffic light and crashed into my husband's car.
Answer: Historically under Australian law, the families of a person killed as a consequence of the negligence of another person could not claim for compensation.
The reason was the Court did not consider the death of a human-being as an "injury".
Over time, that legal position changed in Australia, coinciding with societal change, including the increase in industrial employment, and increased levels of accidents and deaths.
Most notable is the increase in deaths resulting from motor vehicle accidents.  There were more than 1,100 deaths from traffic accidents last year.
Spouse and children can make a claim
It is now a fundamental legal entitlement that a surviving spouse and their children can make a claim for financial compensation for the loss of benefits they reasonably expected to obtain had the deceased person lived.
The entitlement is not automatic and requires the demonstration of a legal fault by another person, such as motor vehicle accident caused by the negligence of the other driver.
This important, yet complex area of law, requires that only one Court case can be made on behalf of all of the dependents of the deceased person.   This claim is made by the surviving spouse for themselves and on behalf of the surviving children of the relationship.
One claim can include 3 or 4 people.
Factors considered in a compensation payout
Linking with our legal system's focus on financial consequences arising from accident, much more than the damage to emotions, no compensation is available simply for grief which naturally is a common occurrence following death of loved partner.
If feelings are not compensatable, then what are the factors considered in the calculation of the payout price?
There are two components based on the assessment of the reasonable expectations of the benefits that the deceased's person would have provided if they had lived, which are:
Loss of expected financial benefits, meaning the wages that the deceased person would have brought into the family household; and
Loss of expected benefits from the provision of domestic/parental services.
Getting results
I was personally involved in one of the leading Court cases in this significant legal area which successfully achieved financial benefit for surviving de facto marital partner and four (4) young children after husband/father was killed in motor vehicle accident.   This is the case which was decided by the Supreme Court in French v QBE Insurance ([2011] QSC 105).  After extensive debate, over $760,000.00 was awarded in favour of the claimants.
By Mitchell Clark, MBA Partner and accredited specialist in the compensation law field.
Contact us today if you need assistance with any Personal Injury matter on 07 5539 9688 or leave an enquiry.