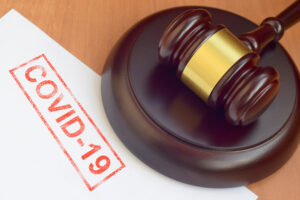 Written by Family Law Partner Joelene Seaton
As new COVID-19 restrictions and lockdowns are imposed through most parts of the country, it is expected that the national COVID-19 list that has been operating in the Family Court of Australia and the Federal Circuit Court of Australia (the Courts) since 29 April 2020 will see a greater number of cases. 
The COVID-19 list is dedicated to deal exclusively with urgent or priority parenting or property-related disputes that have arisen as a direct result of, or if indirect, have a significant connection to, the COVID-19 pandemic. 
Applications that are eligible to be dealt with through the COVID-19 List, especially those involving issues of risk and family violence, will receive immediate attention and will be triaged by a dedicated Registrar who will assess the needs of the case and allocate it to be heard by a Registrar or Judge within 3 business days if it is considered urgent, or otherwise within 7 business days if priority but not urgent. 
For reasons of expediency and convenience, applications to the COVID-19 list are filed electronically and heard electronically from any location (usually via Microsoft Teams). The effect of this might mean, for example, that an application filed in the Brisbane registry may be heard by a Judge practising in the Melbourne or Sydney registry.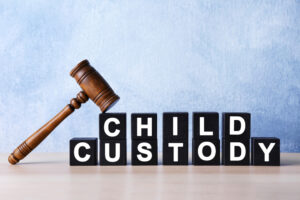 Joint Practice Direction 1 of 2021 – The Covid-19 List was published on 15 January 2021 and lists examples of applications that may be suitable for filing in the COVID-19 List:
Family violence:

There has been an increase in risk due to family violence resulting from the restrictions imposed on families during the COVID-19 pandemic. Where the time between a child and parent is suspended by a family violence order made during the COVID-19 pandemic that parent may apply for further parenting orders. A breach of a family violence order or recent

child welfare agency involvement with the family related to family violence concerns would also qualify. 

Supervised contact:

the current parenting arrangements involve supervised contact, and the contact centre is closed or the supervisor is unable to perform their role, and the parties cannot agree on an alternative arrangement.

Border restrictions:

the parties live in different States or Territories and the child cannot travel between the parties' residences due to border restrictions or a party is planning international travel with the child. 

Failure to resume time in accordance with parenting orders or a parenting plan:

where parties agreed to suspend parenting orders or a parenting plan due to COVID-19 restrictions, but there has been a failure or refusal to resume compliance with those parenting orders or that parenting plan following the easing of COVID-19 related restrictions.

Medical:

The parties and/or child have tested positive for COVID-19 and cannot fulfil the parenting obligations due to sickness or concerns of infection.

Vaccination:

Although

there is presently no vaccine approved for administration to children under the age of 16 years in Australia, the Courts anticipate that this

may become an issue of dispute between separated parents and may require priority attention. 

Financial:

F

amilies who are experiencing relatively sudden changes to their financial position as government support measures change. A party who is experiencing financial distress related to the impact of COVID-19 may wish to apply for occupation or sale of a property. 

COVID-19 related employment:

a party is a front line health worker or engaged in other employment connected with COVID-19 that is impacting parenting arrangements or compliance with orders.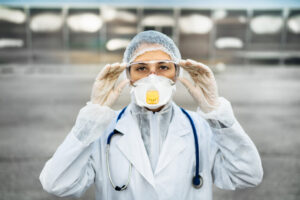 Where an application involves a combination of matters arising from the pandemic and also unrelated matters, the Courts will issue, or put interim arrangements in place to deal with the circumstances of urgency. Once the urgent issues are dealt with, the remainder of the case will be case managed by the docket Judge or a Registrar in the ordinary course.  
If you'd like advice as to whether your family law issue would meet the criteria of the COVID-19 list, please contact either Joelene Seaton or Aleena Mills of our family law team to discuss your specific requirements.