By Joelene Seaton – Partner – QLS Accredited Specialist – Family Law at MBA Lawyers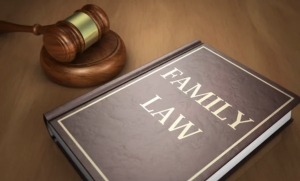 Are you and your ex-partner able to agree on how to share your financial assets/property and parenting arrangements after separation? If so, you can formalise the agreement using a family law consent order. 
Consent Orders are written agreements between two parties, submitted to the Federal Circuit and Family Court of Australia that become legally binding, and therefore largely enforceable, once they are approved. 
Read on below to find out more about Consent Orders.  
What is a Consent Order?
When a married or genuine de facto couple separates, they can make a formal application to the court regarding how they have agreed to provide care for their children, as well as how they wish to divide their financial assets/property. 
Regarding the parenting of children, and in addition to a myriad of other issues, the orders sought will substantively involve decisions on:
Where and who the children will live with

When the children spend time with each of their parents

How each parent can contact the children when they are spending time with the other parent
Regarding financial matters/division of property, the orders sought generally cover decisions on the division of matrimonial property (or property of the relationship). These include the sale or transfer of ownership of the matrimonial home, superannuation divisions or lumpsum payments. Orders can also include spousal maintenance matters.  
With a Consent Order, you get to formally finalise your financial connection to your ex-partner; and with it, move forward with clarity and independence.  
How To Obtain Family Law Consent Orders  
If you want to apply for Consent Orders, you will need to follow a simple and clear process. Given that this is a purely administrative process, it helps you save more time and money than any other method of resolving family law disputes. This process involves three simple steps:  
1). Negotiation 
The first step in this process involves conducting discussions so a consensus is reached. This part of the process can be handled by both partners or by their legal representatives. It is a good idea to have a lawyer advising you on what you are entitled to as well as your rights, during this stage of the process, especially since the discussions normally involve compromises and considerations. 
Disclosure, and valuations if necessary, are crucial elements of the negotiation process so that you are comfortable with the accuracy of each other's financial position and therefore what is available to divide between you.  
2). Drafting 
The second step is to draft the Consent Orders. This involves preparing all the documents to be submitted to the court registry. This can be broken down into three main parts:
Application for Family Law Consent Orders: This is a summary of the information of each party and the children in question as well as the financial assets of each party. The consequences of the Consent Orders you are seeking are also included here. 

Consent Orders: In addition to laying out the agreement between the parties, the Consent Order document also lays out how this agreement is to be implemented – i.e. which party does what, when and how. 

Annexure to Family Law Consent Orders: This document is required when making an application for parenting orders, and outlines any cases of neglect or abuse of children or family violence.  

Notice to Third Parties: This is sometimes necessary to notify third parties before you file the application if you are seeking property/financial asset orders.  

Evidence of superannuation value and procedural fairness afforded to the Trustee of the relevant superannuation fund. This is only required if the parties are proposing a superannuation split as part of the orders. 
3). Filing 
The last step in this process involves submitting the Consent Orders as well as all relevant supporting documents to the court. If you are filing hard copies of the documents, you will need the original plus three copies of each document. However, the court has provided a streamlined electronic filing system that parties are encouraged to use via the Commonwealth Courts Portal. 
Benefits Of Consent Orders  
Formalising an agreement by obtaining Consent Orders comes with several benefits. These include:  
A Final Step: The orders are final. It is virtually impossible to change them without the agreement of both parties.   

Legal Enforcement: After the agreement is formalised, the Federal Circuit and Family Court of Australia can make any court orders needed to ensure compliance by both parties. 

Stamp Duty Exemption: Any property that is transferred to a child or party in the relationship is not subject to stamp duty.   
Restrictions On Filing Family Law Consent Orders  
There are no time limits for applications seeking parenting orders. However, time limits are applicable for applications seeking property/financial orders. 
In the case of married couples, an application for property orders must be made within 12 months after a Divorce Order is finalised. 

Those in a de facto relationship seeking an order must make an application within two years of the breakdown of their relationship.   
Family Law Consent Order Filing Fee
You will be required to pay a $170 filing fee when filing your consent order documents (this fee is reviewed each year by the court and subject to change). However, in some cases, the applicant may be entitled to a fee exemption. Examples of such situations include (among others) if you are: 
Under the age of 18

Receiving Abstudy, Austudy or youth payments

Receiving legal aid

Going through financial hardship
Final Thoughts 
A Consent Order can help you formalise any agreements you might share with your ex-partner regarding parenting of your children and division of your financial assets. Once the order is approved by the Federal Circuit and Family Court of Australia, it becomes legally binding. The circumstances of your family will determine the orders you seek regarding your children and/or property. It is important for you to get legal advice regarding the orders you seek.   
MBA Lawyers and Family Law Services 
If you are thinking about seeking Consent Orders, MBA Lawyers can provide you with clear and concise legal advice. Please call us today on 07 5651 2000 to talk to a specialist family lawyer!