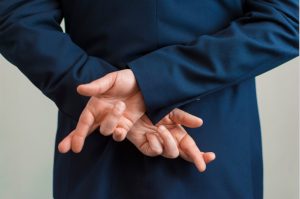 By Tessa Calver-James, Senior Associate, Corporate, Business & Commercial Law
It is possible to rise from the ashes of a business setback.
Undertaking corporate administration, liquidation or insolvency processes are legitimate pathways for business owners to start over.
However, there are some unscrupulous people who misuse the process to avoid their responsibilities to creditors.
What is illegal phoenixing?
Illegal phoenixing is when a new company is created to continue the operations and business of another company that has been intentionally liquidated to avoid paying its debts.
Illegal phoenixing enables the assets of the old company to be transferred to the new company and the directors to continue to operate the business.
The result of illegal phoenixing gives the new company an unfair advantage in the marketplace because the company carries less debt and has less costs than competitors.
The Australian Tax Office has an informative site on illegal phoenixing to help prevent business owners and contractors from being caught out.
Signs to look out for
Business owners should watch out for the following signs from companies they deal with:
quotes that are lower than market value
company directors who have been involved with liquidated entities before
requests for payments to a new company
changes to a company's directors and name, while the manager and staff remain the same.
Employees and contractors should be wary if they encounter the following:
you don't receive a payslip
the company ABN and name changes, but the phone number or address stays the same
your super or other employment entitlements are not being paid
your pay is late, less than what it should be or you are being paid under the minimum wage
your payslip records a different employer name to whom you believe you work for.
Director ID
To combat this and to provide greater transparency in business, moving forward, company directors are required to have a Director Identification Number (Director ID) issued through the Australian Business Registry Services website.
We gave an overview of Director ID in a previous article, which you can read here.
The introduction of Director IDs will hopefully help in minimising the amount of illegal phoenixing that occurs and aims to create a fairer market for all.
If you need assistance with completing your application for a Director ID, or you are not sure if you are an eligible officer, please contact our Corporate Law team today.