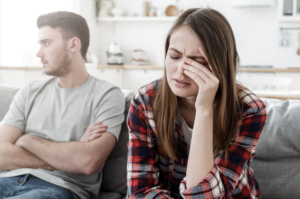 It's not unusual for couples to spend months or even years planning their wedding day.
Plenty of thought and money goes into every detail, from the flowers to the food, the music and the guest list, to the venue and the honeymoon (evidently, the high divorce rate may suggest that perhaps not as much thought goes into choosing the correct partner).
According to moneysmart.gov.au the average Australian wedding costs $36,000. Moneymag.com.au reports that the average cost of litigating a matrimonial dispute is between $50,000 and $100,000. Couples are happy to splash their cash for their wedding day, but parting with that type of money to achieve a settlement after the relationship ends is not as easy to swallow.
Why is it that after a marriage breakdown, so many expect that the matters that need to be resolved at the back end of their relationship i.e. resolution of their parenting and property matters, should take less time and energy than they invested into their wedding plans at the front end of their relationship?
Separated couples should pay heed to the proverb 'patience is a virtue' at this time of their lives than perhaps any other time. Patience is a quality that can be greatly enhanced with deliberate practice.
Patience Encourages Perspective
Being patient encourages perspective. Taking a moment to assess a particular challenge – whether that might be disagreement about a parenting arrangement or dispute as to the value of the family home – helps to keep perspective. Emergency or 'life and death' matters are rare, and the family law domain is no exception to this.
When dealing with difficult persons (such as your ex) or situations, improving your patience will go a long way to alleviating frustration and hurt feelings. Separation brings a cycle of emotions and it's worth remembering that couples do not always go through the same emotional stage at the same time. When one is feeling initial shock or guilt, the other might be angry or depressed. Often one might be in denial when the other is ready to move on.
Riding the emotional roller coaster can be tough on both physical health (high blood pressure and headaches) and mental health (depression and paranoia). When someone is going through very different feelings very quickly, it can affect their ability to think logically.
Tips On How To Practice Patience
There are simple things you can do to practice patience when going through a separation:
Wait for your turn to speak. Don't speak over the top of someone else, such as your ex.
Sleep on it. Before making, rejecting or accepting an offer, take enough time to weigh up the pros and cons.
Write that email or text to your ex, but don't press send straight away. Re-read it later to check you still need or want to send it.
Don't assume things. Find out the facts first before you make allegations.
Allow time for the legal process to unfold. When issues are thoroughly addressed, they usually resolve quickly and there is less drama down the track.
Going through a separation? Let MBA Lawyers Family Law team help you through this time with the best legal representation on the Gold Coast and in Brisbane.
Please call us today on 07 5539 9688 or leave an enquiry.