By Peter Waller – Special Counsel – QLS Accredited Specialist – Commercial Litigation at MBA Lawyers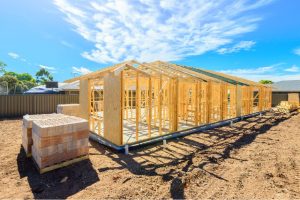 With tightening conditions in the construction industry and several high-profile insolvencies, it is a good time to be reminded of options available to contractors and subcontractors to secure payments owed.
A subcontractors' charge provides a way for subcontractors to secure payment of amounts owed to them under a contract by someone who is higher in the contractual chain. It may also provide security when a higher contractor goes into external administration.
Delivering a subcontractors' charge for outstanding payments, will 'leapfrog' the contractor who owes you money and be applied to someone further up the contractual chain. In doing so, money owed to the contractor can be frozen while the dispute is being decided and redirected to you after the dispute is decided by the courts.
It must be kept in mind that a subcontractors' charge will only apply if there is still money owing from the higher contractor to the contractor that owes you money. If they have been paid all remaining amounts owed under the contract, subcontractors' charges cannot be used.
Who Can Deliver a Notice of Charge?
Any subcontractor who has been engaged to carry out 'work' by a contractor can use a subcontractors' charge. Under the Building Industry Fairness Act (BIF Act), 'work' covers almost all types of construction work including:
unskilled labour;
the placement, fixation or erection of materials, plant or equipment onsite; and
manufacture or fabrication of project-specific components (including if that manufacture or fabrication occurs offsite).
To Deliver a Charge
Some of the requirements to lodge a charge include:
you need to be a contractor who is required to carry out work under the contract;
your contract is for 'work' as defined under the BIF Act;
your claim for payment is in accordance with your subcontract;
your claim is for payment for work done under your subcontract;
you will be able to prove your entitlement to your claim; and
the amount owing must be certified by a "qualified person".
When Must the Notice be Delivered?
The Notice of Claim can be given at any stage during a subcontract but no later than:
for money owed under a contract or subcontract – within 3 months after completion of the works;
for retention monies – within 3 months of the expiration of the maintenance period.
Subcontractors' Charge and Adjudication
Subcontractors' charges and seeking adjudication of a payment claim under the BIF Act can not both be used. A decision needs to be made on which process will be used.
To claim a subcontractors' charge over the money payable, a Notice of Claim must be prepared and delivered. It is advised to seek legal advice before doing this.
When Builders/Contractors go into External Administration
A Notice of Charge can be delivered to a subcontractor after the external administration of the builder (either administration or liquidation) has started.
By delivering a Notice of Charge, a subcontractor can effectively turn its status into being "secured" after the external administration of the builder has started. The security provided is only in relation to the builder's claim against the developer and the charge is only as good as the builder's claim against the developer.
The BIF Act says that if several Notices of Charge are delivered by different subcontractors, each subcontractor can only share equally in the money payable by the developer to the builder in proportion to their claim.
It is advised to seek legal advice as soon as possible at the start of the external administration for reasons such as:
voting as a creditor or lodging a proof of debt can, in some situations, affect the charge; and
enforcing the charge may affect your entitlements to receive distributions under a Deed of Arrangement.
How We Can Help
Peter Waller of our construction law team at MBA Lawyers can help you with recovering payment claims, including advice on subcontractors' charges and claims under the BIF Act. For more information, contact Peter Waller on 07 5539 9688 or peter.waller@mba-lawyers.com.au
Duane Williams of our insolvency law team at MBA Lawyers can help you with advice on insolvency and restructuring matters. For more information, contact Duane Williams on 07 5539 9688 or duane.williams@mba-lawyers.com.au