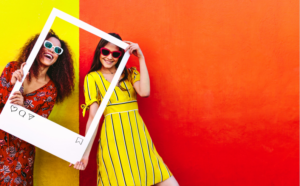 Business owners working with social media influencers to market their product, service, or business need to be aware of the Australian Competition and Consumer Commission (ACCC) laws and the National Advertisers Code of Ethics (Code of Ethics).
The ACCC and Code of Ethics are regularly altered and adapted to account for new trends in technology and media marketing.
In February 2021,  the Code of Ethics was tightened, requiring all advertising of a product or service by an influencer to be "clearly distinguishable as such" (Section 2.7 of the Code of Ethics for The Australian Association of National Advertisers (AANA)).
"Clear, obvious, upfront"
The AANA took this new code a step further when publishing their practice note which states:
"Where an influencer or affiliate accepts payment of money or free products or services from a brand in exchange for them to promote that brand's products or services, the relationship must be clear, obvious and upfront to the audience and expressed in a way that is easily understood (e.g. #ad, Advert, Advertising, Branded Content, Paid Partnership, Paid Promotion). Less clear labels such as #sp, Spon, gifted, Affiliate, Collab, thanks to… or merely mentioning the brand name may not be sufficient to clearly distinguish the post as advertising."
Since the new code was published, multiple brands and businesses have been in breach.
One recent case saw an influencer post a photo for the Dough Store (an online clothing retailer). They did not provide the required advertising indicators.
The Dough Store argued it shouldn't be liable for what a third-party posts online. The ACCC disagreed. They found the onus is on the business to ensure the post is compliant with the code whenever providing an influencer with a free product, or paid advertisement.
If you are a business owner using social media advertising, please ensure that you familiarise yourself with the AANA codes and the ACCC laws to ensure that you are not at risk of being in breach.
This article was authored by Tessa Calver-James, Senior Associate and Jameson Smith, Law Clerk.
For further information or if you would like our assistance with reviewing and/or drafting your employment policies, please contact our Employment Law and Industrial Relations team on 07 5539 9688 or leave an enquiry.