MBA Lawyers celebrates the achievements of five remarkable female pioneers in the legal profession to mark International Women's Day.
Ava Evans
In 1902, the very year non-Indigenous Australian women received the vote, our country also welcomed the first female law graduate, Ava Evans.
She enrolled at the University of Sydney in 1899. Despite the fact her application to register as a student-at-law with the Supreme Court of NSW was rejected purely on the grounds of being female, Ada persevered and on Boxing Day 1902, she graduated with a Bachelor of Law degree.
On her graduation, her admission to the New South Wales Bar was rejected because of her sex and it wasn't until late 1918, after extensive lobbying by women's organisations, that the law in NSW changed to allow women to practice law.
Ada registered as a student-at-law in 1919 and after the mandatory two years' study became first woman to be admitted to the bar in New South Wales and was immediately made a Barrister, although she declined to practice due to family commitments.
Flos Greig
Australia's first female Barrister hailed from Victoria.
Flos Greig graduated from the University of Melbourne's Faculty of Law on 28 March 1903 becoming only the second woman in the country to graduate law – the first being Ava Evans.
Unlike Ava, who had to wait almost a decade to be eligible to practice her chosen profession, Flos' supporters were already active in campaigning to get legislation changed. In 1903 Women's Disabilities Removal Act 1903, nicknamed the "Flos Greig Enabling Act" was passed.
On 1 August 1905 Flos was admitted to the Victorian Bar and almost immediately set up her own practice.
Flos ambition was fostered through the support of her large and accomplished family which had emigrated from Scotland. Two of her sisters became doctors, another founded a coaching school for university students. Flos' two brothers followed their father into the family's textiles business.
Also in that year, on 18 May 1905, women were able to vote for the first time in the Queensland state election. Arthur Morgan was returned as Premier.
Agnes McWhinney
Staying in Queensland, we remember our state's first female solicitor, Agnes McWhinney who was admitted to the bar on 7 December 1915.
Agnes might not have become a lawyer at all if not for the suggestion of her brother. Agnes was considering becoming a doctor but could not afford the expense of moving from Townsville to attend the University of Sydney to study medicine.
Her brother, however, was an article clerk and persuaded his sister to join him at the solicitors Wilson and Ryan. Agnes discontinued paid employment after she married but continued legal work as a community service.
Edith Cowan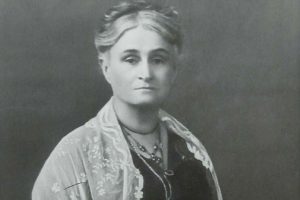 Perhaps the best known of our five high achieving legal women is Edith Cowan. If she looks familiar, you've likely spotted her image on the back of our $50 note.
Her remarkable life story can't be done justice in just a few paragraphs here. Her lobbying for the protection of children resulted in the formation of the Children's Court in 1907. Edith also served as a justice of the Children's Court in 1915.
In addition, Edith's ambition rose further and, in 1921 she stood and won the seat of West Perth in the state's Legislative Assembly campaigning on women's and children's rights. Edith Cowan was the first woman in Australia to be elected to Parliament.
Elizabeth Evatt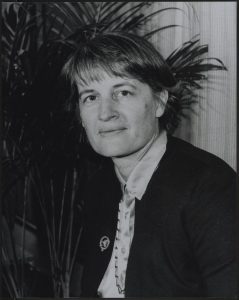 We wrap up our International Women's Day legal profile with Elizabeth Evatt who was the first female judge of an Australian federal court.
Elizabeth, now 88, comes from a notable political, legal family. She is the daughter of barrister Clive Evatt and niece of HV 'Doc' Evatt who served as United Nations president and helped draft the Universal Declaration of Human Rights.
Elizabeth was the youngest law student to be accepted by the University of Sydney. She she graduated in 1955 at the age of 21 and was admitted as a barrister in the same year. The early part of her legal career was spent overseas. In 1956 she was awarded a Masters of Law from Harvard University. Elizabeth was also admitted to the bar at the Inner Temple – one of the four Inns of Court in England.
Elizabeth returned to Australia in 1972 and became the first female Deputy President of the Commonwealth Conciliation and Arbitration Commission. In 1992 she was the first Australian to be elected to the United Nations Human Rights Committee.
She has been an outspoken advocate for human rights in Australia throughout her stellar career.